beIN SPORTS CONNECT is available on Samsung Smart TV, using Tizen as the Operating system.
Please follow the steps below :
1. Download and Install the beIN SPORTS CONNECT app.
Open your Smart TV apps - > go to Sports -> look for beIN Sports Connect APAC
Guidelines on how to access and install apps on your Smart TV can also be found here
2.How to Login
Please make sure the account has a subscription, you can Login using one of the methods below :
1. on TV directly, enter the username and password in the login field provided
2. via Web browser, go to profile, click TV login and enter the code shown on TV screen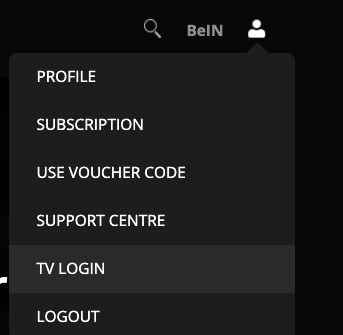 .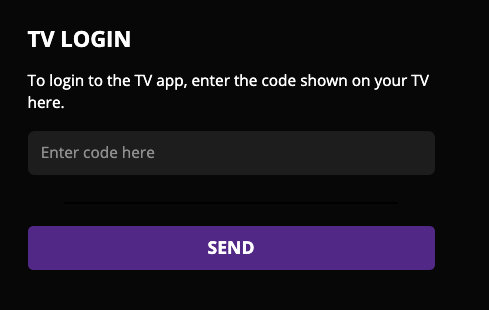 3. via Mobile app, you can use TV login using QR from the Settings menu.
Open the app and log in, click my profile icon
Go to setting, click TV Login and
direct the camera to the QR code provided in the screen
3. You can now stream the content in the app on Samsung Smart TV

Note: beIN SPORTS CONNECT app is available on Samsung TV manufactured in the year 2015 - 2019. Please check model number of your Samsung TV to see year of manufacture.

To check model number, go to Menu -> Support -> Contact Samsung, or for older models, model number should be displayed at the back of the TV.
Example for model number: UE55M8000STXXU
The 5th character "M" shows that its manufactured year is 2017.
Guidelines on the model number detail for your Samsung Smart TV can also be found here